Available now in the Store
>Buy this song now in the Store. Instant download.
Released to all streaming platforms on 30th April 2023
>Listen now on YouTube and other streaming platforms
** In loving memory of WILLIAM MARAIS. Proceeds from any sales will go to charitable causes in Zimbabwe that were close to William's heart. With the kind permission of the Marais family. **
William "Will" Marais was a much-loved husband, father, grandfather, mentor, apostolic leader, church planter and international bible teacher. To me and my family and to so many other people in our global church community, he was also a very dear friend. Many of us knew him simply as 'Uncle Will'. In November 2021, he was taken ill. I wrote this song for him a few days before he went to be with his Saviour.
"End Of My Cross" is a tribute to Will's life and ministry. Many of the lyrics reflect the DNA and biblical values that he instilled in so many of those who heard him teach. It is song that describes a time of prayer with God the Father, in our own garden of Gethsemane. Committing our way fully to God, regardless of what happens to us afterwards.
The thought process behind it was this: It was in Gethsemane where Jesus died to himself and to his own desires, praying "...not my will, but your will be done..." (Luke 22:42). So when he left Gethsemane, Jesus was resolute. His mind was made up. He did not need to plead with his captors, nor answer them when questioned. Having already died to his own will, he then freely died on a cross in full obedience to the Father, ransoming us all from sin.
Surely the greatest reward for a believer is to live well, in full obedience to Jesus. And to one day hear those precious words for ourselves: "Well done, good and faithful servant." (Matt. 25:23). As Christians, this gives us eternal hope. When we reluctantly say goodbye to loved ones, we know that they are receiving a crown of glory set apart for them by Jesus, the One who went before us.
Our precious friend William may have lost his fight for life on earth, but he has fought and won an even greater struggle, the Good Fight. (1 Tim. 6:12). He has received an eternal prize and a crown far greater than any suffering he may have experienced on earth. Thank you Will, for your example to us all. It has been a pleasure to follow you as you followed Christ." (1 Cor. 11:1).

END OF MY CROSS will be released to all streaming platforms on 30th April 2023.
You can also buy it now in the Store.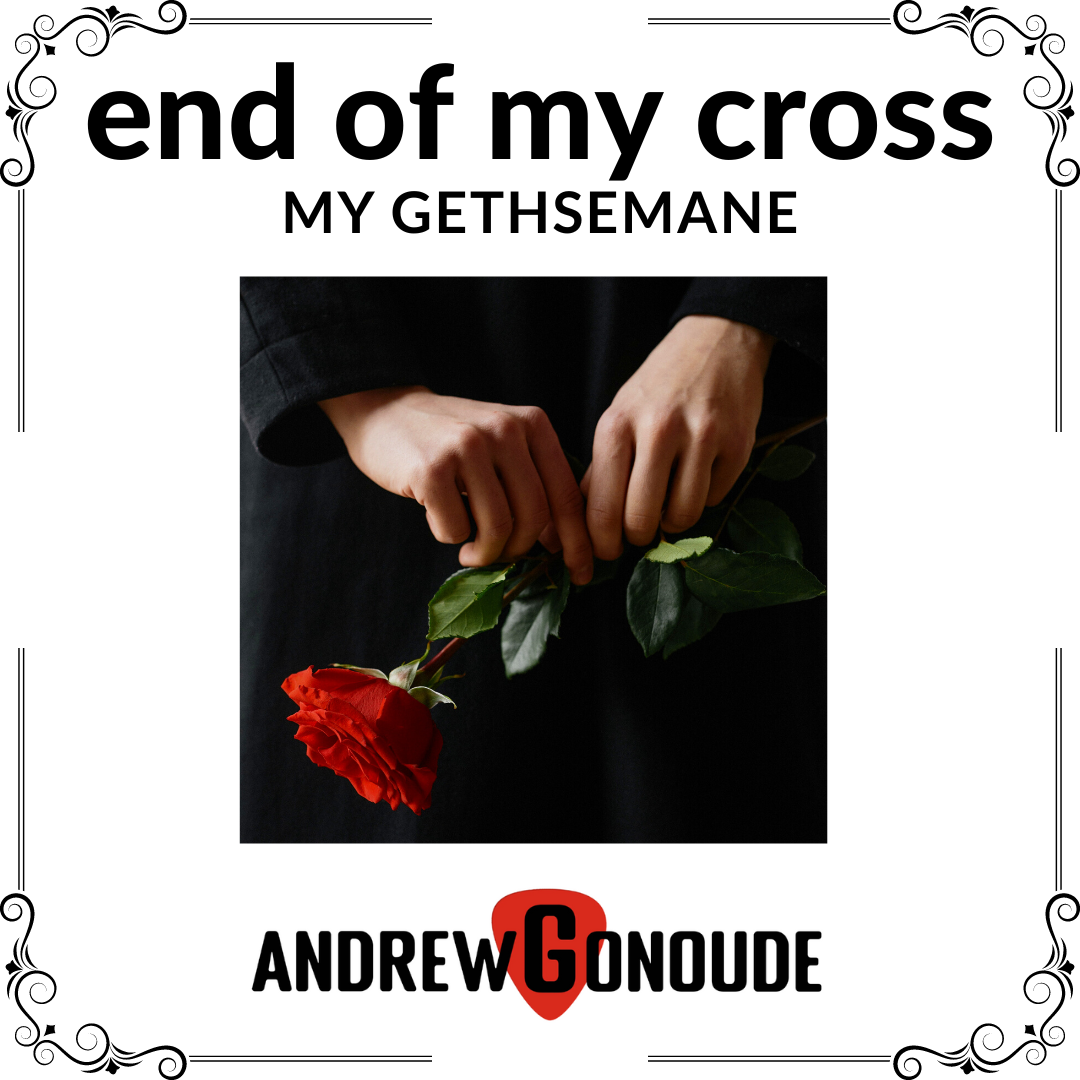 >Buy this song now in the Store. Instant download.
>Pre-Save this song now on Spotify & other streaming platforms.